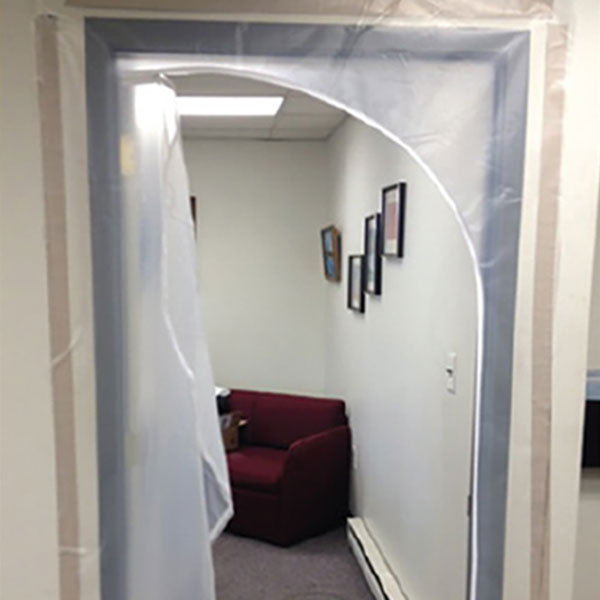 FIRE RETARDANT CONTAINMENT ZIPPER DOOR
In Stock
SINGLE INSIDE CONTAINMENT DOOR FOR DUST BARRIER, MOLD REMEDIATION, LEAD ABATEMENT.
Made from 6 Mil fire retardant poly. Reusable door with heavy-duty zipper can be opened and closed with one hand. Single zipper design means no need to roll up the door for entry. Double pull zippers for access from either side. 5 Ft wide door can be cut down to fit most door openings.
HOLD THE ZIPPER DOOR IN PLACE WITH ZIP-UP CONTAINMENT TAPE FOR NON-DAMAGE TO DELICATE WALL SURFACES.
6 MIL FIRE RETARDANT ZIPPER DOOR
Item#
Description
Quantity
CZD6.7
CLEAR. 5FT. WIDE X 7FT. HIGH
1