Description
Instructions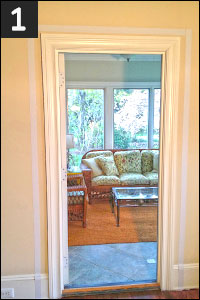 Tape is placed around top, left, right, and bottom of door to be sealed.
Instructions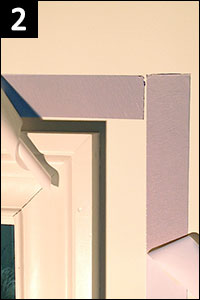 Peel off white backing liner.
Instructions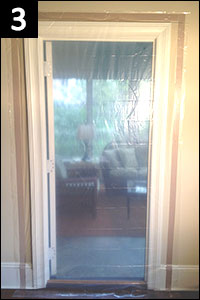 Adhere poly sheeting to exposed tape.
Instructions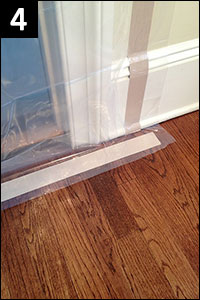 instructions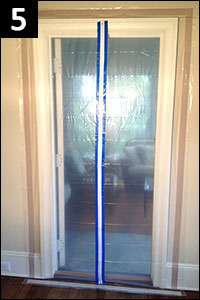 Apply entrance and exit opening.
Instructions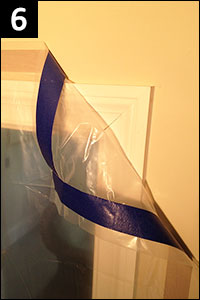 After work is completed, peel-off the poly sheeting and tape. The tape applied against the painted surface is removed without damaging the surface, for a clean, damage free removal.
The tape is applied with the blue side against the painted surface, the white liner is then removed exposing the duct tape adhesive. Duct tape alone is suitable for holding poly sheeting in place, but is too aggressive for painted surfaces or windows. The result being costly Spackle and repainting on walls and ceilings or scraping adhesive off window panes. Although a good solution for protecting painted surfaces and windows, blue masking tape is not sticky enough to hold poly sheeting in place. Containment tape is the ideal solution by combining the best characteristics of each of these two tapes.